You might have seen every single Disney Channel show from the 2000s, but you probably don't know what went on behind the scenes. From canceled pilots to secret drama, we've compiled the most shocking OG Disney Channel facts that even the wildest fans don't know. Keep reading to find out some surprising details about your favorite shows and movies.
1. 
A "That's So Raven" spin-off was supposed to drop years before "Raven's Home"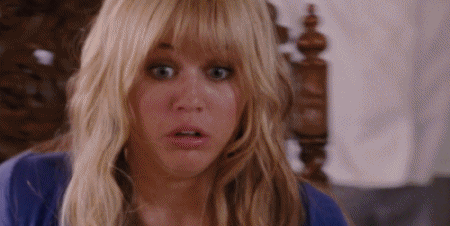 In the That's So Raven episode, "Goin' Hollywood," Cory wins a contest and gets a part in a TV series, where he meets a young actress who leads a double life and just wants to be normal. Sound familiar? This episode was a test for a show called Better Days. Could it be that this show morphed into what we now know as Hannah Montana?
2. 
The Walt Disney Co. was sued by a comedy writer-producer for allegedly stealing his idea for "Hannah Montana"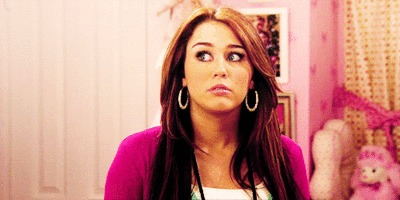 According to Reuters, writer Morris Taylor "Buddy" Sheffield pitched a TV show centered around a young boy, Roland Dillard who is also secretly a pop star named Rock Ryder. Sheffield presented this idea and wrote several scenes for Disney Channel execs in 2001, but the network ended up passing on the pitch. Five years later, Hannah Montana premiered on Disney Channel and became the network's top-rated series.
3. 
"Hannah Montana" almost ended REALLY differently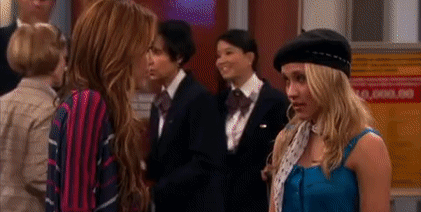 The series nearly ended with the revelation that all of Hannah Montana was just a dream for young Miley Cyrus. This alternative ending was even filmed and included in the Hannah Montana Forever: Final Season DVD. Phew, we'll stick with the REAL ending, where Miley goes off to college with her BFF, Lily.
4. 
Joe Jonas originally auditioned for the role of Justin Russo on "Wizards of Waverly Place"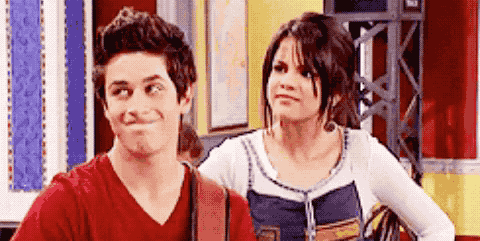 But David Henrie beat him for it! Can you imagine Joe as one of the most powerful wizards in the Wizard World?
5. 
A Cheetah Girls TV series was in the works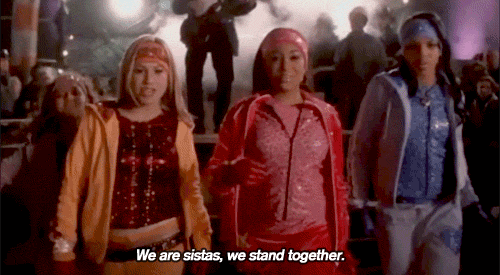 After the first Cheetah Girls movie's success, a TV sitcom was up next. But ABC delayed production due to the popularity of That's So Raven. Adrienne Bailon told MTV Newsin 2004, "Her [Raven-Symoné] sitcom is doing so well, ABC executives are trying to figure out where they wanna go with the Cheetahs." Eventually, the network dropped the series.
6. 
"That's So Raven" was supposed to have a movie sequel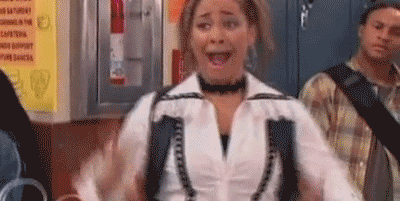 In a MovieWeb interview in 2011, Anneliese van der Pol aka Chelsea Daniels revealed that a That's So Raven movie had been written, but never went into production. "At the time they [the network] were talking about that, Raven was super busy doing concerts," Anneliese said. "She was on tour when we wrapped doing all five seasons… she was so busy for a good solid year. I think it just fell by the wayside." The film was to center around Raven starting a fashion line in France.
7. 
Christy Carlson Romano was not the first choice for the role of Kim Possible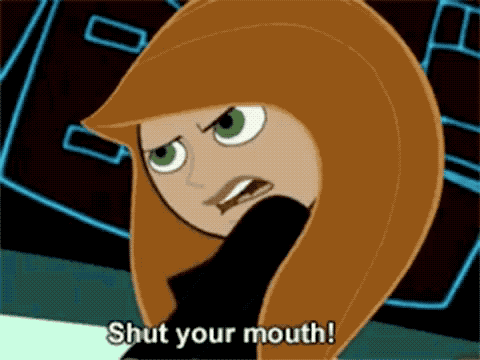 Speaking of Anneliese, the now Raven's Home actress got the part of Kim Possible, but turned it down for Chelsea on That's So Raven.
8. 
Disney Channel enforced a super strict 65th episode rule in the late '90s and early '00s — no show can have more than 65 episodes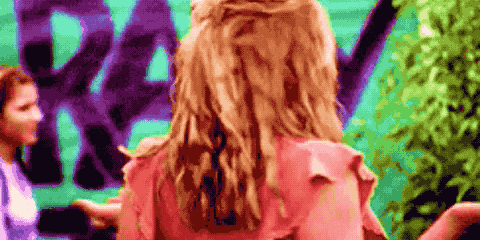 Even if they were insanely popular, many Disney Channel shows were canceled after only two or three seasons because of this rule. (Both Even Stevens and Lizzie McGuirewere abruptly canceled after exactly 65 episodes.) Fortunately, the rule was officially discontinued in August 2004, when Disney added additional episodes of That's So Raven. It was the first series to get 100 episodes!
9. 
"Kim Possible" was originally canceled after the third season, but eventually brought back by popular demand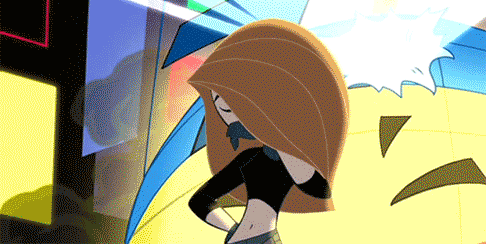 Before Disney's 65th episode rule was defunct, Kim Possible initially ended after three seasons despite consistently high ratings. But fans of the show petitioned online, and emailed and wrote to the series creators, begging for another season. Thankfully, Disney made an exception to its rule and ordered another season, giving us the proper ending we deserved.
10. 
Disney Channel hired an acting coach for Hilary Duff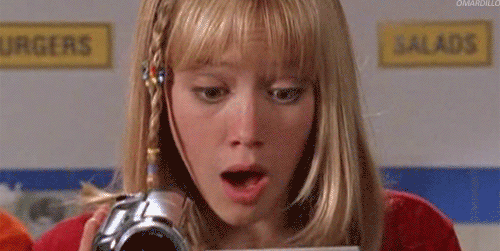 The network didn't think Hilary's acting was up to par, so they hired acting and dialogue coach Troy Rowland to help her out. "I remember early on the Disney Channel [was] absolutely convinced that Hilary couldn't act," Lizzie McGuire producer Susan Jansen told E! News.
11. 
A "Lizzie McGuire" spin-off starring Selena Gomez was supposed to happen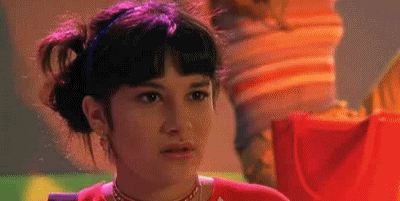 After Lizzie McGuire left fans wanting more, Disney came up with a spin-off called What's Stevie Thinking? The show was supposed to be about Lizzie's BFF Miranda Sanchez and her sister, Stevie, played by Selena. Remember when Miranda was missing from the last few eps of Lizzie? She was busy working on this new show, which unfortunately never made it to our screens. Luckily, you can watch a snippet of Sel's adorable audition tape for the series here.
12. 
A second Lizzie McGuire movie AND spin-off show following Lizzie to high school almost came out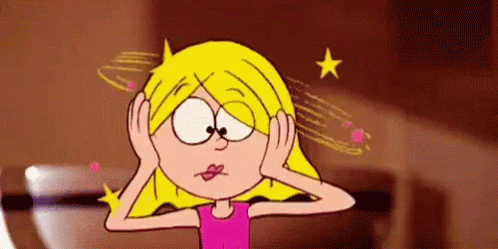 Both were sadly canceled due to financial disagreements between Disney and Hilary's team. In a 2003 interview, Hilary's mother Susan told Entertainment Weekly, "Disney thought they'd be able to bully us into accepting whatever offer they wanted to make, and they couldn't… We weren't feeling the love. They weren't giving Hilary the respect she deserved."
13. 
"High School Musical 3" was originally going to be a Halloween-themed musical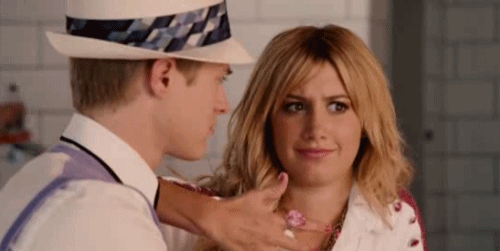 Um, what?! According to a Reuters article from 2007, HSM 3 was initially called Haunted High School Musical and had a ~spooky~ theme. Good thing the network changed its mind!
14. 
"Phineas and Ferb" first began production in 1991, 16 years before it actually premiered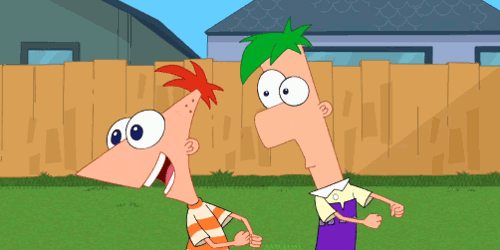 According to Slate, creators Dan Povenmire and Jeff "Swampy" Marsh were just hanging out a restaurant in the early '90s when they came up with the idea for the show. Povenmire drew a triangular boy on butcher paper — this sketch later became the foundation of Phineas. After multiple rejections from different networks, Povenmire finally convinced Disney to give them a shot.
15. 
"Jonas" was initially meant to be a live-action spy comedy starring brothers leading double lives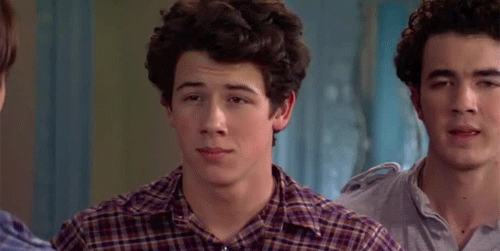 Jonas stood for — wait for it — Junior Operatives Networking as Spies. The JoBros were supposed to play government agents masked as pop stars, according to Reuters. Luckily, Disney Channel ended up sticking with a more realistic plot.
Barron is a writer fascinated about random facts that somehow makes sense. He created this website along with other professionals to give you quirky facts and information you should be aware of.